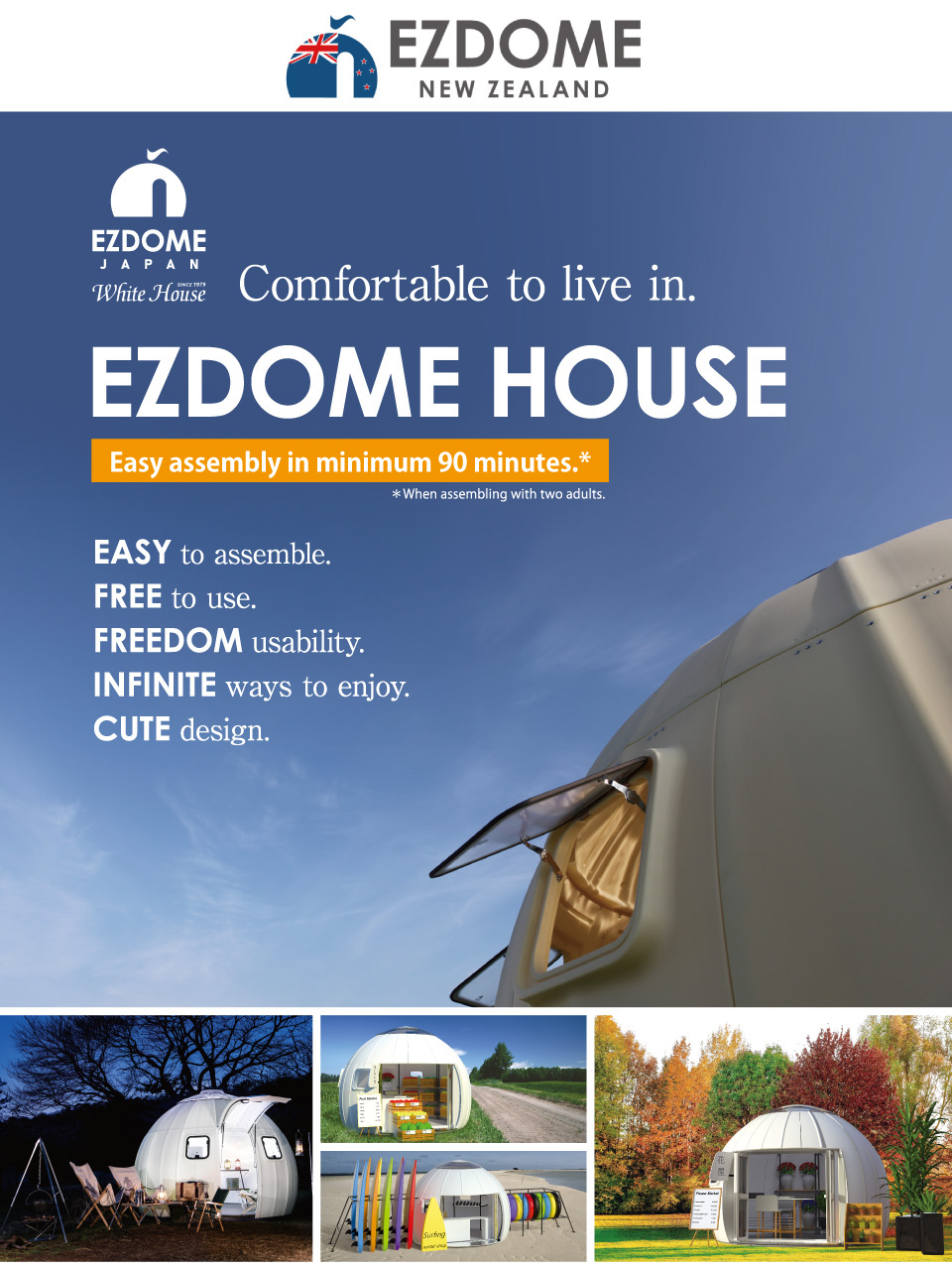 Multi-purpose dome house for various lifestyles.
Easy to assemble and disassemble, comfortable, versatile, reliable, strong, and durable. Great for campgrounds, glamping facilities and private places.
EZDOME House is not only a living space, but also designed with maximum user convenience in mind. The panel material is high-density polyethylene, a non-toxic material that does not detect environmental hormones (bisphenol, phthalate, melamine). This has excellent heat resistance, cold resistance, and electrical insulation, as well as impact resistance. The double-layered wall panel provides a safe and comfortable space. We also offer a variety of optional products to suit various lifestyles with new ideas.